The bike for your couriers and business
speed 25km/h range 100km
Rethink your delivery fleet with no-hassle full-service rental
From €259 per month
Weatherproof courier-friendly design.
Driving range up to 100 km. Swappable batteries enable continuous operation.
Maximum cargo volume 1900 liters.
Bike path compatible with 850mm width.
Built for heavy daily use all year round.
Automotive-grade safety with bike-like agility.
Doubles as a moving billboard .
No drivers license needed.
Flexible pricing with buy-out option.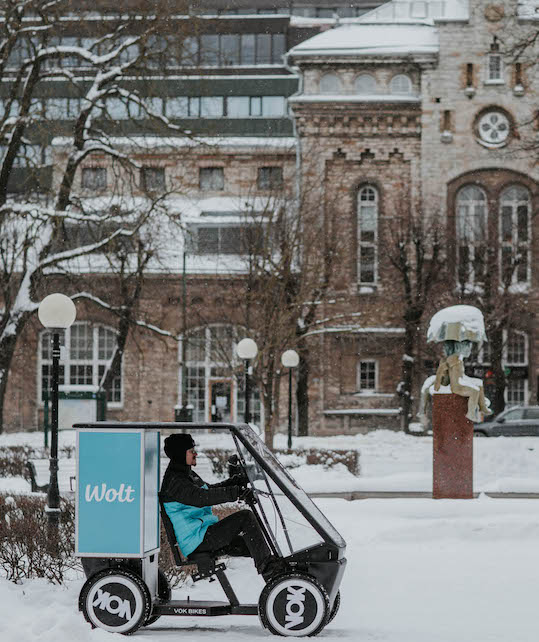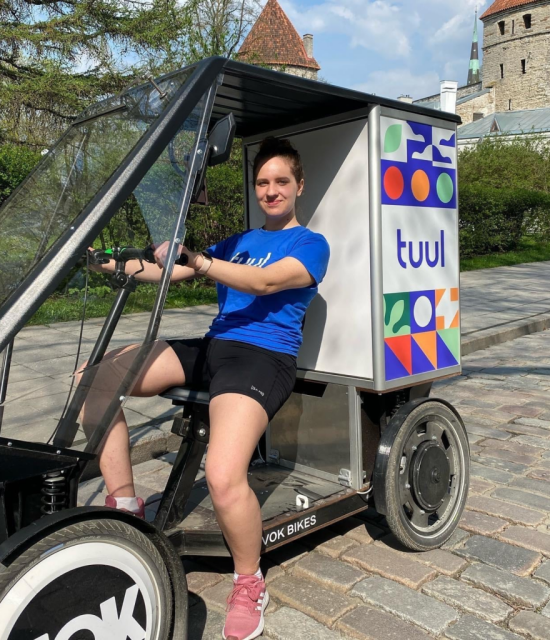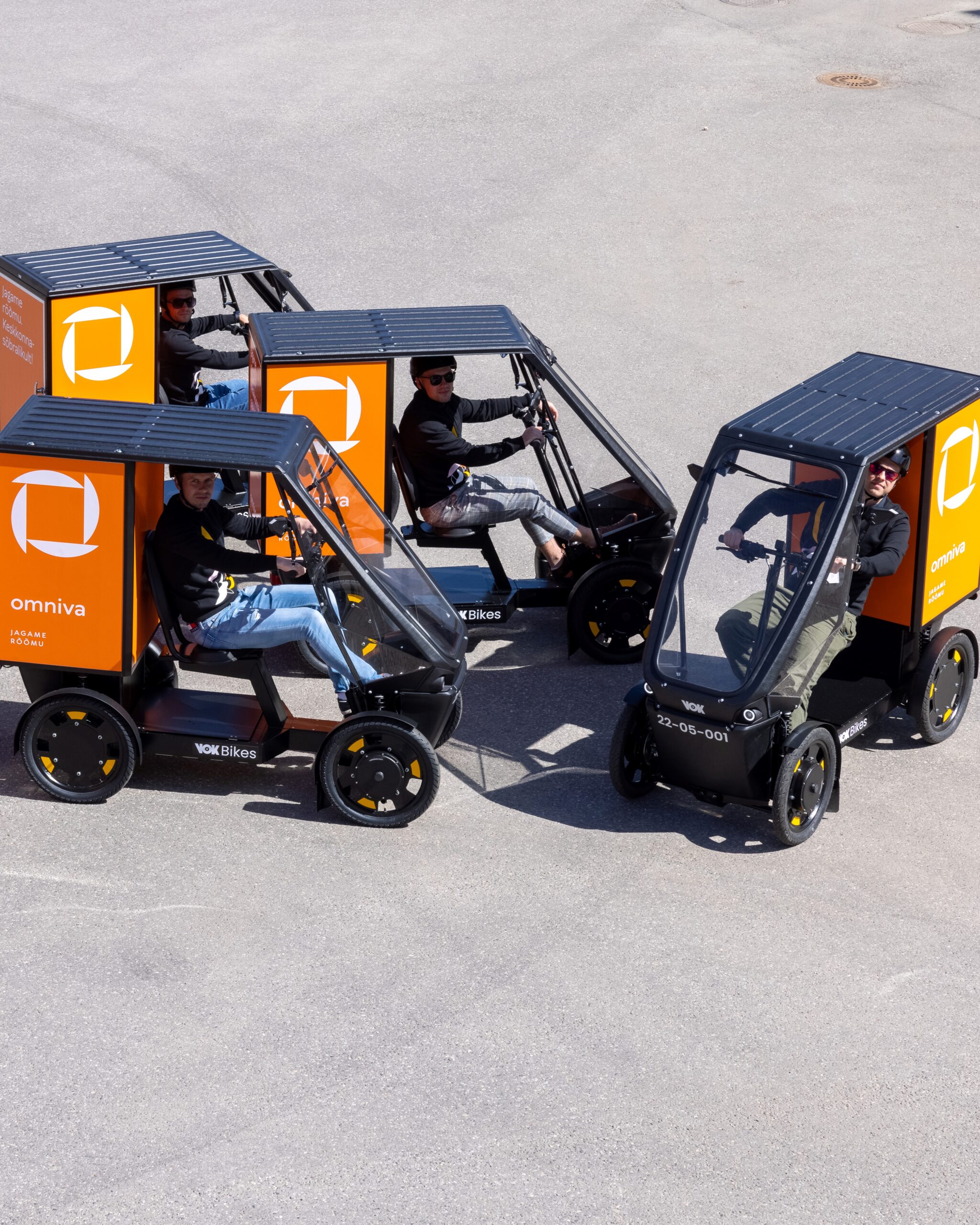 Last-mile and on-demand delivery markets are booming. But there is still plenty of room for improvement.
Our durable electric cargo bikes tackle the biggest challenges in urban deliveries — from speed and efficiency to improving working conditions and supporting human-friendly city spaces.
Grow your fleet sustainably!
Get in touch and let's talk about how Vok can benefit your business.